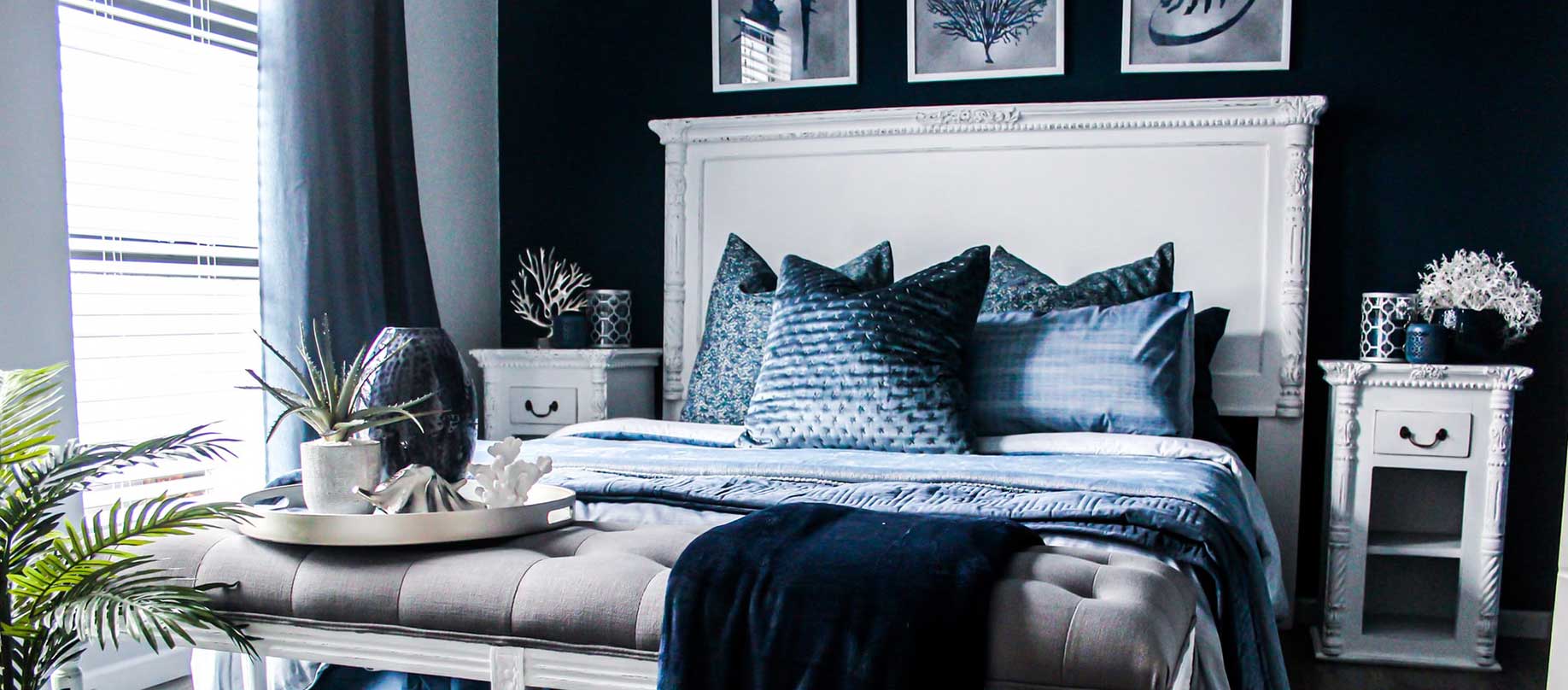 What IKEA Can Teach Us About Presenting
(Disclaimer #1: I will not get a discount, a penny, or even a free Swedish meatball from IKEA for this post).
(Disclaimer #2: As you might know, I live in Taiwan where Covid has been handled remarkably well so life has gone on for the most part like the old normal, which is why I can share this story about IKEA).
I'm not made for this
Shopping anywhere at any time and at any place is enough to drain my brain. At some point, I'm secluded by a dressing room entrance, reading the latest version of How to be Happy While Waiting for Someone to Shop on my phone. My wife comes running out of a dressing room to ask me, "which looks better on me? The blue blouse, red blouse, pink blouse, purple blouse or yellow blouse?" Without lifting my head, I apathetically respond, "the yellow one."
What follows is a series of, "Come on! Look!" "Seriously, can't you just look up for one second?" And that's the end of how to be happy while shopping. It's not that I'm a jerk of a husband, but I just don't enjoy shopping. 
In fact, I don't even enjoy shopping for myself (and don't even get me started on shoe shopping). I just plain hate shopping!
But I'm made for this type of shopping
With that as your background, you can imagine how much I surprised my wife this weekend when I said, "Dania, let's go shopping at IKEA!" And, although, just a few hours earlier, she couldn't help me out by getting Pups' leash because it was too difficult for her to walk due to a recent (light) skin burn she's had on her leg, she was now surprisingly able to walk, hop, skip and run. So, off we went as I shopped for a brand new standing desk.
Walking through the labyrinth of rooms, compartments, furniture, and seeing just about every single item a home could possibly have, I was amazed and super-impressed by the mini-apartments IKEA designers designed down to detail. Crowds gathered everywhere.
A dresser drawer, mirror, well-made Queen–sized bed with a night table and lamp along with items not for sale: 1950's style alarm clock, book, blue pillow cases, pillows, blue duvet, and a wall hanging picture. All the accoutrements to make a homey bedroom. The room was so color-coordinated and equally color contrasted that you can imagine it perfectly becoming your new bedroom! (which is of course the point).
These rooms were so attractive that both men and women lay down on it with total abandon. And they did so in the presence of complete strangers. Unlike the blouses my wife showed me, the bedrooms weren't a matter of deciding which one looked better; they were a matter of which one they would purchase that afternoon.
At one point, I had to remind myself that I was at IKEA, not for a bedroom, but for a standing desk!
Womp, womp
Sadly, when we finally got to the desk section, there was only one standing desk available. No accoutrements. The woman who walked me to it, presented it to me by pointing at it and showing me how to heighten and lower it while immediately walking away.
It stood by itself. No office design. No office chair. Nothing to give you a sense of what it would feel like to work in this space. No sense of being at home. Just a desk — not even a chair to go with it. 
Frankly, I could have helped my wife pick out blouses instead!
What I learned at IKEA about presentations
What those people felt in that bedroom that day was safety, curiosity, familiarity and playfulness. All things you want the audience to feel when you present.
When a presenter provides the structures to create those feelings, they feel successful because they engage their audiences, just like the IKEA bedrooms did. And with an engaged audience, presenting feels like rolling in a bed — in public — as free as a daredevil.
The contrary situation, a desk that leaves you with no feeling, is truly like presenting to a disengaged audience, which can leave a presenter feeling doubtful of their competency level. Conversations that run through your mind at that point could include: "I'm not good enough," "I don't belong here," "They aren't interested in what I'm offering," "I'm not fooling them," "I'm simply not qualified," or "They don't like me."
I've known these feelings. They are painful and disempowering. DOUBT. FEAR. REJECTION. SHAME.
What IKEA teaches us about presenting is what I help people do: transform fear into a feeling of freedom. It's the freedom to be your authentic and bold self when you present, all the while feeling that your audiences or team respect, value and embrace you.
If you're in the market for a new bedroom or office, or you want to become a Presentation Daredevil, let me know and I'll lead you to the right place.